Op 6 en 9 augustus is het precies 75 jaar geleden dat de atoombommen de Japanse steden Hiroshima en Nagasaki vernietigden.
PAX herdenkt samen met mensen door heel Nederland de slachtoffers en overlevenden van de atoomaanvallen op Hiroshima en Nagasaki en eren hun nagedachtenis met onze stem: dit mag nooit meer gebeuren.
Op 6 augustus zullen groepen in verschillende Nederlandse steden een actie of herdenking organiseren en op 9 augustus zullen kerken door het hele land stilstaan bij 75 jaar Hiroshima en Nagasaki. Ook individueel kun je online in actie komen! Door bijvoorbeeld een kraanvogel te vouwen en een foto daarvan op social media te delen. Meer hierover en over het verhaal achter de kraanvogel kun je op deze pagina vinden.
Vouw een kraanvogel: kom online in actie!
Wil je op 6 augustus ook laten weten dat je stilstaat bij 75 jaar Hiroshima en Nagasaki en duidelijk maken dat dit nooit meer mag gebeuren? Ook vanuit huis kun je individueel in actie komen!
Stap 1: vouw een kraanvogel
Pak een stuk vierkant papier en vouw een kraanvogel. Dit hoeft niet per se origamipapier of knutselpapier te zijn, met een A4'tje kan het ook al! Het papier moet wel vierkant zijn (bijvoorbeeld 16cm x 16cm).
Klik hier voor stappenplan om een kraanvogel te vouwen of kijk dit filmpje.
---
Stap 2: maak een foto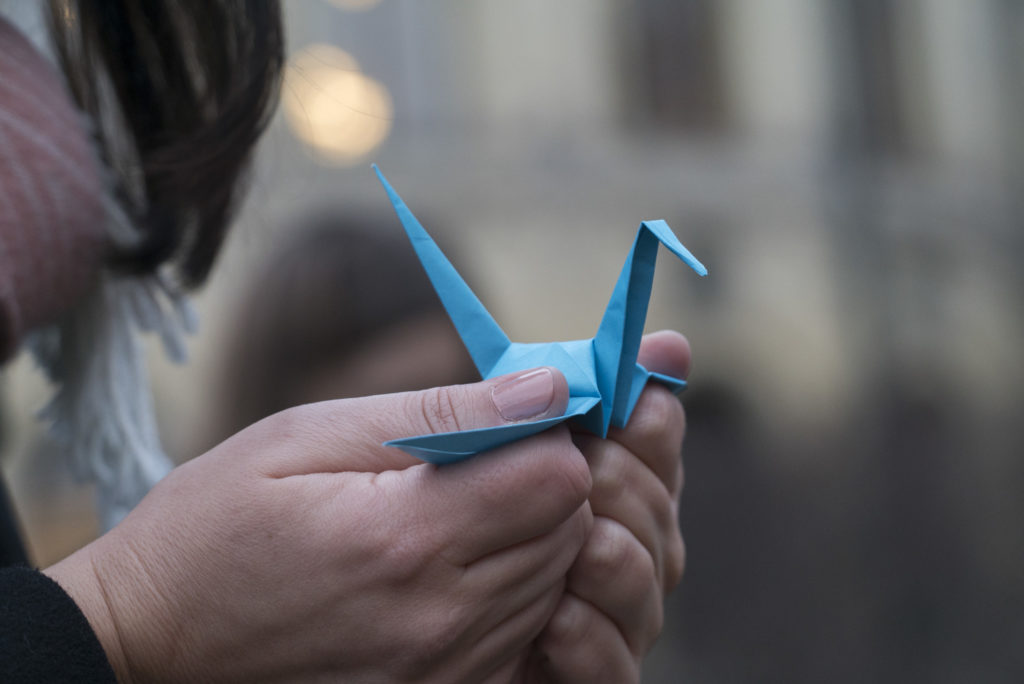 Maak een mooie foto van de kraanvogel!
---
Stap 3: zet de foto van de kraanvogel op social media
zet de foto van de kraanvogel op 6 augustus op Facebook, Twitter, Instagram of een ander social media platform en laat de rest van de wereld zien dat jij stilstaat bij 75 jaar Hiroshima en Nagasaki. Zorg er in de begeleidende tekst voor dat je in ieder geval #nuclearban neerzet.
---
Verhaal achter de kraanvogel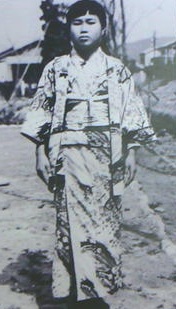 De kraanvogel is symbool komen te staan voor het streven naar een kernwapenvrije wereld door het verhaal van het Japanse meisje Sadako Sasaki. Sadako was twee jaar oud toen de atoombom boven Hiroshima ontplofte. Ze overleefde de atoombom in eerste instantie, maar kreeg 10 jaar later te horen dat ze door de atoombom leukemie had ontwikkeld. In het ziekenhuis leerde ze de Japanse legende kennen die stelde dat als je duizend kraanvogels zou vouwen je wens zou uitkomen. Hierop besloot Sadako kraanvogels te gaan vouwen en binnen een maand had ze al duizend kraanvogels gevouwen. Snel hierna echter verslechterde haar toestand en op 25 oktober 1955 overleed ze. Na haar dood hebben haar voormalig klasgenoten ervoor gezorgd dat er een monument kwam in Hiroshima ter nagedachtenis aan Sadako en alle andere kinderen die gestorven zijn aan de gevolgen van de atoombom. Meer over het leven van Sadako en het verhaal achter de kraanvogel is hier te lezen.