Kerken spelen een belangrijke rol in het streven naar een kernwapenvrije wereld. Verschillende kerkelijke gemeenschappen waren actief betrokken bij de massale anti-kernwapendemonstraties in de jaren '80 en het Vaticaanstad was een van de eerste staten die het VN-kernwapenverbod ondertekende en ratificeerde.
"Het gebruik van kernenergie voor militaire doeleinden is immoreel, net zoals het bezit van kernwapens"

Paus Franciscus, november 2019
Wilt u graag in uw kerk aandacht besteden aan kernwapens? Op deze pagina kunt u tips en suggesties vinden van acties die uw lokale kerk tegen kernwapens zou kunnen ondernemen. Daarnaast kunt u op deze pagina handige (achtergrond)infromatie vinden en nieuws omtrend religie en kernwapens.
7 suggesties voor 75 jaar Hiroshima en Nagasaki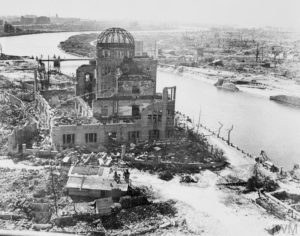 Op 6 en 9 augustus is het precies 75 jaar geleden dat de Amerikaanse atoombommen de Japanse steden Hiroshima en Nagasaki bijna volledig vernietigden. Wil uw kerk of religeuze gemeenschap hier aandacht aan besteden? Hieronder enkele suggesties voor acties die uw kerk kan ondernemen in de week van 6 en 9 augustus.
Suggestie 1: Besteed aandacht aan 75 jaar Hiroshima en Nagasaki tijdens de Eredienst in de week van 9 augustus. Hiervoor kan onder andere dit gebed en deze voorbeden gebruikt worden.
Suggestie 2: Draag de collecte tijdens de eredienst op aan het anti-kernwapen werk van PAX en zorg ervoor dat wij ons werk kunnen voortzetten.
Suggestie 3: Bespreek met elkaar de Verklaring van de Raad van Kerken. op 5 mei bracht de Raad van Kerken in Nederland een verklaring uit tegen de nieuwe kernwapenwedloop. Besteed aandacht aan deze verklaring in uw kerk.
Suggestie 4: Vouw kraanvogels, maak een foto en verspeid deze op social media en zorg ervoor dat zoveel mogelijk mensen op 6 & 9 augustus stilstaan bij de verschrikkingen die kernwapens hebben aangericht.
Suggestie 5: Sluit u samen met uw kerk aan bij de acties op 6 augustus. Op 6 augustus zullen lokale groepen door het hele land (kleine) acties organiseren. Hierbij zal de kraanvogel centraal staan. Neem contact op met ons als uw kerk ook graag mee wil doen.
Suggestie 6: Richt een tentoonstelling in over kernwapens in uw kerk of ergens anders in uw woonplaats en informeer zoveel mogelijk mensen over de gevaren van kernwapens. PAX beschikt over een dergelijke tentoonstelling. Neem contact met ons op als u hier gebruik van zou willen maken.
Suggestie 7: vraag andere organisaties, kerken, gemeenteraadsleden, etc. in uw gemeente om met jullie mee te herdenken en ook aandacht te besteden aan 75 jaar Hiroshima en Nagasaki.
Neem contact op met ons voor meer informatie. Daarnaast kunt u ons ook altijd een keer uitnodigen om in uw kerk meer te vertellen over het werk van PAX tegen kernwapens en wat u lokaal kan doen voor een kernwapenvrije wereld.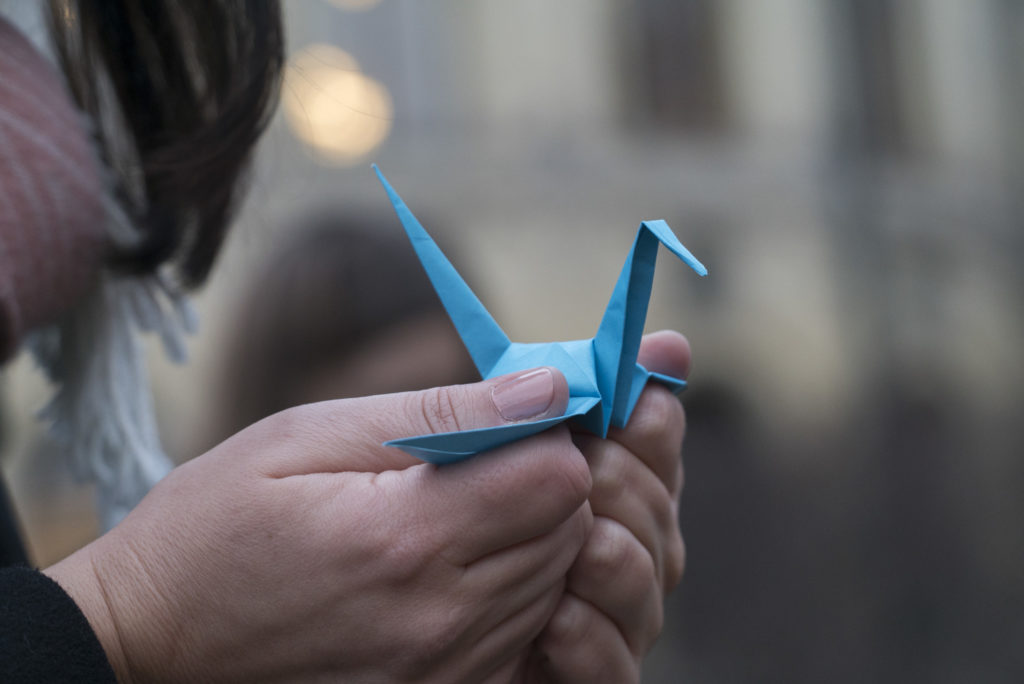 Nieuws
5 mei 2020: Statement Nederlandse Raad van Kerken tegen de nieuwe kernwapenwedloop
Informatie
ICAN Briefing note "The Catholic Church and the Treaty on the Prohibition of Nuclear Weapons"