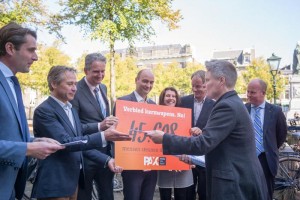 Today PAX handed over 45.608 signatures for the national No Nukes campaign at Dutch Parliament in The Hague. We would like thank everyone who have supported us throughout the campaign!
The next step is a debate in parliament about our official proposal: 'Ban nuclear weapons in the Netherlands'. Now it is up to parliament to decide when the debate will take place.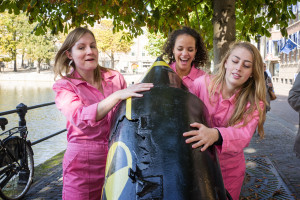 Our angels dragging a dummy of a nuclear bomb filled with the signatures in The Hague, political capital of the Netherlands.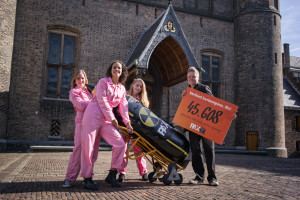 Krista and her angels in front of the Knight's Hall at Binnenhof, The Hague.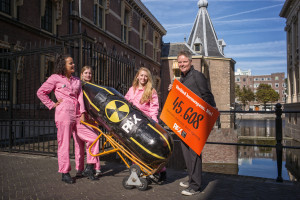 The PAX team in front of "The Little Tower": the official office of the Dutch Prime Minister.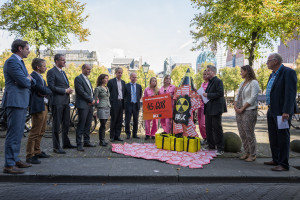 Krista van Velzen holding a speech in front of parliament: A legal framework with a clear timeline is what we need right now. Why wait any longer?