De vier finalisten van The Battle hebben nog tot 9 april de tijd om hun slotopdracht uit te voeren. Dan wordt bepaald wie de winnaar van deze wedstrijd is, en in augustus als Ambassadeur van Vrede met PAX naar de herdenking van 70 jaar 'Hiroshima' gaat.Creativiteit
Nog ruim een week en dan zit de finaleronde er op. De finalisten zijn daarom druk bezig met hun eindsprint en gebruiken daarbij hun creativiteit. We lichten een tipje van de sluier op: Lotte Alyja Millekamp maakt een passende fotoreportage en wil een column schrijven over het burgerinitiatief voor een verbod op kernwapens. Ook probeert zij de burgemeester van Coevorden te overtuigen om te tekenen tegen kernwapens. Hester van Ommeren combineert haar politieke werk bij de PvdA met het ophalen van handtekeningen, zoals afgelopen zaterdag tijdens een PvdA-debat over het Midden-Oosten. Casper van der Zijde heeft een bijzondere vrouw, namelijk Frieda Menco (89 jaar), overlevende van Auschwitz, gevraagd om te tekenen.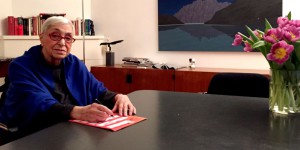 Jury
Op 9 april presenteren de finalisten hun eindopdracht aan de jury, bestaande uit:
Krista van Velzen, campagneleider Teken tegen Kernwapens, oud-politicus én activiste in hart en nieren;
Annerieke Dekker, persvoorlichter en freelance communicatieadviseur bij o.a. PAX en Stichting Vluchtelingwerk;
Hugo van Halder, coördinator The Battle, oud-voorzitter van een politieke jongerenpartij.
Naast de presentatie let de jury  ook op de motivatie om zich in te zetten in de strijd tegen kernwapens, het aantal mensen dat is bereikt, en vaardigheden zoals creativiteit, schrijven, fotografie en film.