Analyse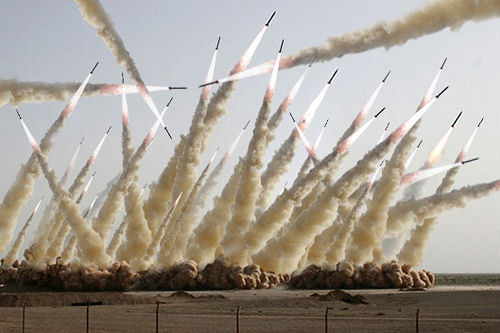 Published on January 17th, 2012 | by Krista van Velzen
0
Alleen sancties tegen Iran zijn niet genoeg
Binnenkort (23 januari) besluit de Europese Unie over het instellen van sancties die de olie-export van Iran moeten platleggen. De sancties zullen zeker pijn doen in Teheran, maar houden het land niet zomaar van een kernwapen af. Wat lijkt te ontbreken, is het bieden van een opening aan Iran om zonder gezichtsverlies concessies kunnen te doen.
Door Sico van der Meer, Onderzoeker bij Instituut Clingendael
Tot voor kort was de standaardreactie uit Iran op nieuwe Westerse sancties: 'Maakt niet uit, wij hebben het Westen helemaal niet nodig'. Inderdaad, zodra een Westers bedrijf uit Iran vertrok, werd zijn plaats ingenomen door een handelspartner uit China of een ander Aziatisch land. Maar nu de EU aankondigde de olie-export van Iran te willen lamleggen, was de reactie anders: Teheran dreigde meteen met het blokkeren van de Straat van Hormuz, de smalle zeestraat waar alle olietankers uit de Perzische Golf doorheen moeten. Het dreigement geeft aan dat de nieuwe sancties Iran meer pijn gaan doen dan eerdere maatregelen.
Om het Iraanse nucleaire programma tot stoppen te dwingen, zijn pijnlijke sancties echter niet genoeg. Integendeel, ze zouden een averechtse reactie kunnen veroorzaken: de hardliners binnen het verdeelde regime in Teheran krijgen extra wind in de zeilen en kunnen zeggen: zie je wel, het Westen zit ons altijd dwars, we hebben werkelijk kernwapens nodig.
Willen sancties effectief zijn, dan moet er ook een uitweg worden geboden. Als Iran nu zou toegeven en het nucleaire programma opschorten, zou dat een enorm gezichtsverlies voor de machthebbers betekenen. Het is inmiddels zo'n prestigeproject geworden, richting de eigen bevolking nog meer dan naar de buitenwereld, dat geen enkel topfiguur in Teheran zal willen buigen voor Westerse druk. Tenzij daar iets tegenover staat dat het gezichtsverlies beperkt. De EU zou, in samenwerking met andere landen, een voorstel moeten doen om uit de impasse te komen. In ruil voor opschorting van het nucleaire programma, of op zijn minst volledige openstelling voor internationale inspecties, moet Iran iets terugkrijgen. Niet alleen beëindiging van de sancties, maar ook vertrouwenwekkende maatregelen die het geïsoleerde land minder bang voor de buitenwereld maken, bijvoorbeeld veiligheidsgaranties. Ook economische beloftes kunnen behulpzaam zijn, gezien de deplorabele staat van de Iraanse economie. Belangrijk is echter vooral dat het Westen eindelijk serieus werk maakt van het oplossen van de veiligheidsproblematiek in het Midden-Oosten in het algemeen. Zolang Israël zonder enige Westerse kritiek kernwapens mag hebben omdat het nu eenmaal als een van de weinige landen ter wereld het Non-Proliferatieverdrag weigert te ondertekenen, blijft Iran een reden hebben om ook zulke wapens te verwerven. Er is dus werk aan de winkel voor de Europese ministers van Buitenlandse Zaken. Het instellen van strenge sancties is slechts een eerste stap, het echte werk moet nog beginnen.
Sico van der Meer is onderzoeker bij Instituut Clingendael en parttime promovendus aan de Erasmus Universiteit Rotterdam. Zijn promotieonderzoek gaat over motivaties van landen om wel of geen kernwapens te verwerven en wordt mede mogelijk gemaakt door IKV Pax Christi.